Scholars in Residence
graduate student Fellows
Paul Cato
he/him/his

Committee on Social Thought, CSRPC-CSGS Residential Fellow
Paul Cato (He/Him) is a Ph.D. candidate in the Committee on Social Thought currently studying religion, literature, and intellectual history. His research focuses on discourses on love and intersubjectivity, particularly those developed by African American intellectual James Baldwin. His dissertation outlines the discourse of "active love" – a decades-long conversation on political love between several 20th century African American intellectuals. His proposal was the first to focus on members of the African diaspora in the history of the Committee on Social Thought. His work also extends into more practical fields of human sociality such as race relations, disability studies, and social justice. His writings, interviews, and recorded conversations have been published by The Point Magazine and the Los Angeles Review of Books.
Since coming to Hyde Park Paul has served as co-chair of the Literature and Philosophy Workshop, a Graduate Fellow at the Chicago Center for Teaching, and has led various teach-ins and workshops related to love and social justice. In addition to his scholarly endeavors, he is heavily involved in the fights against racism and ableism. After receiving a B.A. in Religion and Black Studies from Swarthmore College, Paul participated in a yearlong residential service program in Washington, DC sponsored by the Episcopal Church and local nonprofits in the area. He is a founding member of an international epilepsy awareness organization and is an active alumnus of the Mellon Mays Undergraduate Fellowship and diversity program.
Silvia Fedi
she/her/hers

Political Science, Residential Fellow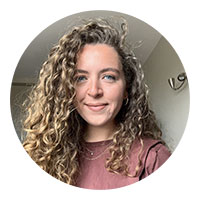 Silvia Fedi is a PhD candidate in the department of Political Science at the University of Chicago. Her research interests lie at the intersection of ancient Greek political thought and feminist political theory. Her dissertation, "Ruled by Women: Gender, Politics, and the Problem of Rule", investigates gynaikokratia, or rule by women, in Ancient Greek literature and philosophy as an alternate tradition of rule and latent regime type. The project analyzes texts focusing on regimes controlled by women - such as Book V of Plato's Republic, Aristophanes' Ecclesiazusae, and descriptions of Sparta as ruled by its women - to explore gynaikokratia as thematically important in Greek culture and analyze the kinds of anxieties regarding gender relationships that were both expressed and actively produced by the threat of women's political power. It also tracks characteristics that many figurations of rule by women seem to have in common – sexual freedom, family abolition, and the rejection of private property – as expressions of the fear and potential created by the internal threat of a female political tradition. In doing so, the dissertation attempts to reconsider the relation between politics and forms of official authority, such as rule, that are too often exclusively associated with maleness, and attempts to decouple the two by offering a vision of an alternate, female vision and imagination of politics.
Silvia holds a Master's degree in Political Science from the University of Chicago and a BA in Political Science and Economics from Trinity College (CT). Her Master's Thesis, "Women in Corinth: Gender, Justice, and Failed Revolution in Euripide's Medea", won the Joseph Cropsey Prize for best Master's thesis in political theory in 2019.
Paula Martin
they/she

Comparative Human Development, Residential Fellow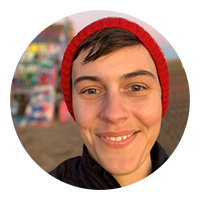 Paula is an ethnographer of medicine, gender, and youth, whose dissertation, "Practicing Gender", examines the interlocking logics of time, gender, and evidence that shape the provision of gender affirming care to young people in the United States. Based in clinical ethnographic observation, her work follows providers and young people as they use the tools of medical and scientific practice to craft livable worlds and envision more liberatory ones. The dissertation considers the specific use of early interventions into gender, such as puberty-suppressing medications and gender-affirming hormones, while also examining clinical research efforts attempting to articulate the impact of those interventions.
As a graduate of the Crown School and a current PhD Candidate in the Department of Comparative Human Development, Paula's work bridges the fields of transgender studies, medical anthropology, youth studies, and feminist science and technology studies. Their work has been supported by the Wenner-Gren Foundation and the Robert Lemelson Foundation/Society for Psychological Anthropology, as well as the Center for the Study of Gender and Sexuality and the Giannino Research/Write-up Fund at the University of Chicago, among others. In 2018, her paper, ""Changing Our Bodies and Changing Our Selves: Bodily Interventions, Youth Futures, and the Possibilities of Gender" was awarded the Kenneth W. Payne Prize by the Association for Queer Anthropology.
In 2021-2022, Paula will hold a Mellon Foundation/Social Sciences Dissertation Year Felllowship, as well as be in residence at the Center. She brews mead as a part of Oracle Meadcraft, prefers space-related television, and really, really likes the Great Lakes.
Sarah McDaniel
she/her/hers

English Language and Literature, Residential Fellow
Sarah McDaniel is a PhD candidate in the Department of English Language and Literature. Her dissertation project, "Another World Than This: Queer Correspondences and Transtemporal Communities," explores correspondence and other epistolary forms of life-writing across a range of canonical, noncanonical, and counter-canonical queer literary and cultural sites, from early epistolary fiction to contemporary queer activist movements. More broadly, "Another World Than This" considers the relationship between personal and public address in queer cultural production and between queerness and the archive. Sarah's research and teaching interests include queer theory and queer studies, queer social movement historiography, and twentieth- and twenty-first century anglophone life-writings and fiction.
During her time at the University, Sarah has taught in the Department of English, the Center for the Study of Gender and Sexuality, and the Pozen Center for Human Rights. She holds a BA in English, French, and Dance from Tufts University.
Eva Pensis
she/her/hers

Music and Theatre/Performance Studies, Residential Fellow
My research considers cultural performance and aesthetic self-fashioning cultivated by communities of trans artists, performers, and erotic laborers in relation to the material conditions of everyday life and historical shifts in socio-bio-medical understandings of gender, sexuality, and identity. As a scholar of gender and sexuality who is also deeply engaged with music and dance communities as a performer myself, I conceive of trans feminine embodiment practices as an aesthetic-affective genre that includes all modalities of (trans feminine) cross-gender embodiment, regardless of the alignment or disjuncture of lived and performed gender identities. My dissertation, "Mighty Real": Trans Femme Embodiment and the Cultural Politics of Transmisogyny, is part historical provocation and part multi-sited ethnography of queer nightlife performance scenes across Chicago, New York, Paris, and Berlin. The project addresses a persistent and disconcerting elision within scholarly discourse on nightlife and queer and trans performance that prioritizes the symbolic and theoretical concerns of spectacular production over the material concerns affecting the trans (feminine) and queer communities. Employing a methodology of co-performative ethnography, "Mighty Real" tracks two sacred embodiment practices cultivated by trans feminine sex-working people that, I argue, articulate alternative understandings of the erotic: lipsync performance (with street queens, or trans showgirls) and vogue femme (with femme queens, or Black and brown women of trans experience). The alternative epistemologies of the erotic offered by the trans femme artists, performers, and writers that form this dissertation's archive offer radically embodied ways being and knowing beyond the erotophobic circumscription of trans and queer life in racial capitalism.
Allison S. Reed
she/her/hers

Sociology, CSRPC-CSGS Dissertation Fellow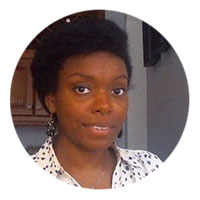 After extended work in urban studies, my current dissertation project asks how health, (dis)ability, safety, and well-being shape political life and action. Operating from a Black and disabled feminist framework, inflected by queer of color thought, I seek to more fully bring the lived, corporeal bodymind into political and social movement theory. Ultimately, I am concerned with the survival and well-being strategies of those marginalized because of various "marked" identities. This concern for thriving at the margins builds on my previous work in Urban Sociology, which includes past projects on failed urban redevelopment as well as on the Community Land Trust movement's low-income homeownership innovations. Overall, my previous work on urban social innovation, my current project on the body and activism, and my overarching research program are united by the following question: Especially among the socially and politically vulnerable, what can just flourishing look like?
Agatha Slupek
she/her/hers

Political Science, Dissertation Fellow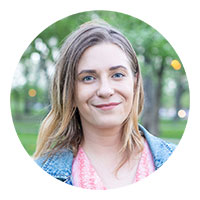 Agatha A. Slupek is a PhD candidate in the Department of Political Science at the University of Chicago whose research is situated at the intersections of feminist, critical, and democratic theory. Her dissertation, Fury at the Limits of Law: Towards a Feminist Political Theory of Vengeance, critically examines the conditions that must be met for women's and other feminized groups' speech to be heard as political. By way of three substantive chapters analyzing historical and contemporary examples of women's speech – as represented in Greek tragedy, 20th century theater and protest, and courts of law – she advances a feminist appraisal of the liberal democratic tradition's longstanding repudiation of vengeance as inimical to political life. Liberal societies purport to have transcended private vengeance as a means of dispute settlement in favor of public means of resolution in and through law. Agatha's dissertation tracks the ways in which they nevertheless remain haunted by the specter of the vindictive woman, whose speech threatens to upend legal order and whose defiant action the law cannot, but must, contain. Existing research in political theory approaches the problem of vengeance and its attendant states like anger and resentment instrumentally, considering their utility or inutility to flourishing public spheres. This way of framing the problem of vengeance, she argues, wholly occludes its gendered figuration. Rectifying a gap in the literature by excavating the gendered grammar that subtends liberal distinctions justice and vengeance, Agatha's dissertation advances a theory of the latter not as a mere motivator for political action, or psycho-social quality of desire, but as a gendered trope that shapes our very understanding of what counts as a public claim to justice and who counts as a speaker of such claims.
Agatha holds a B.A. (Hons) from McGill University and an M.A. from the University of Chicago, where her master's thesis was awarded the Joseph Cropsey Prize for Best Master's Thesis in Political Philosophy. At UChicago, she has served as a co-coordinator of the Gender and Sexuality Studies Working Group and the History and Social Sciences Forum. In addition to serving as the B.A. Preceptor for Gender and Sexuality Studies majors, Agatha has taught and assisted courses in human rights, philosophy, and political science. At least one of these courses has been taught virtually and within 3 feet of her black cat Lexie, who has proven to be an excellent (purrfect) teaching assistant.
Raffaella Taylor-Seymour
she/her/hers

Anthropology and Comparative Human Development, Residential Fellow
Raffaella Taylor-Seymour is a PhD Candidate in the Departments of Anthropology and Comparative Human Development at the University of Chicago and UK-US Fulbright Scholar. Her research and teaching interests include the politics of gender and sexuality, religion and spirituality, embodiment, subjectivity, social theory, and African Studies. Broadly, she is interested in the production of religious beliefs and practices, on the one hand, and changing cultural understandings about gender and sexuality, on the other. Her dissertation investigates these themes by examining how young people in Zimbabwe are developing new expressions of queerness through the reinvention of spiritual practices involving ancestors.
Raffaella is the recipient of the Charlotte W. Newcombe Doctoral Dissertation Fellowship, the Association for Feminist Anthropology's Dissertation Award, the Association for the Sociology of Religion's Joseph H. Fichter Award, and the Robert Lemelson Foundation Fellowship. She was awarded the Bernice Neugarten Lectureship for her class "Intimate Rites: Examining Gender and Sexuality through Religion and Spirituality" (Spring 2021), and her field research has been funded by the Orin Williams Fellowship, the Committee on African Studies, and the Pozen Family Center for Human Rights. She received her undergraduate degree in Archaeology & Anthropology from King's College, Cambridge, and received the inaugural Fulbright-Diamond Family Foundation Award for research in Africa in support of her doctoral studies.
BA Preceptor
Rose Owen
she/her/hers

Political Science, BA Preceptor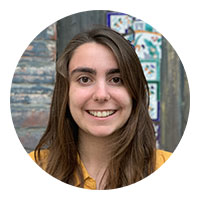 Rose Owen is a PhD candidate in the Department of Political Science specializing in feminist political theory. Her dissertation, "Feminist Violence," explores how feminist theorists and activists transformed the concept of violence in the twentieth century. Starting with the feminist pacifism of Virginia Woolf, who condemns the feminist use of violence, the project then turns to feminist advocacy for violence in two registers. First, second wave feminists, including Simone de Beauvoir, argued for the use of violence as a form of self-defense. Second, militant feminists like Valerie Solanas, and members of organizations like the Weather Underground and the Black Panther Party, such as Assata Shakur, saw violence as necessary to enact political transformation for women's liberation. Underlying the calls for feminist violence was the newfound recognition of the widespread, quotidian nature of violence against women, particularly sexual and intimate partner violence. This project is supervised by Linda Zerilli (chair), Demetra Kasimis, Adom Getachew, and Toril Moi (Duke).
Rose holds an MA in Political Science from the University of Chicago and a BA from Wellesley College. She has taught "Feminist Politics in the U.S.: Lessons from the Second Wave" with the Grodzins Prize Lectureship and "Classics of Social and Political Thought III." She has also served as the student coordinator for the Political Theory Workshop. Her Master's Thesis, "The Birth of Tragedy as the Death of Politics: 'Gender Trouble' and the Founding of Democratic Publics in Euripides' Bacchae," won the Joseph Cropsey prize for best Master's Thesis in Political Theory.
Postdoctoral Teaching Fellows and Visiting Scholars

Emily R. Bock
she/her/hers
Social Science Postdoctoral Teaching Fellow in Gender and Sexuality Studies and Critical Race Theory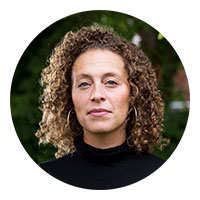 Emily R. Bock is a cultural anthropologist whose research is situated at the intersection of black studies, queer theory, performance studies, ethnography, and ethics. Their current book project explores the contemporary ballroom scene, an underground, predominantly black, queer performance community, in Chicago and New York, and considers how people strive to imagine and secure existence beyond mere survival within an ordinary haunted by anti-black and anti-queer violences. This research tracks the practices for living that emerge from performances and presentations that experiment with and against normative US practices and values and asks how these practices elaborate an alternative narrative arc and structure to the American dream. They teach courses in gender and sexuality studies and black studies.
Rebecca Ewert
she/her/hers

Teaching Fellow in the Social Sciences, Gender and Sexuality Studies & Sociology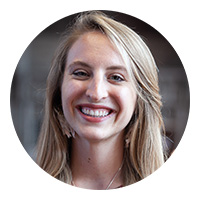 Rebecca Ewert is a sociologist specializing in disaster, inequality, gender, and qualitative methods. Her book manuscript, Where There's Smoke, There's Fire: The Social Inequalities of Disaster Recovery, qualitatively examines how people recover economically and emotionally from a megafire disaster – and how social statuses such as class, gender, race, and age provide people with disparate resources to aid in the recovery process. Rebecca's research has received awards from the Society for the Study of Social Problems, Environment and Technology Division, as well as from the American Sociological Association Section on Mental Health. She received her PhD in Sociology from the University of Chicago in 2021. Learn more about Rebecca's teaching and research at rebeccaewert.com.