Leadership
Board of Directors
Leora Auslander, History
Lauren Berlant, English Language and Literature, Director, the LGBTQ Studies Project and the Artists' Salon
P. Sean Brotherton, Anthropology
Mary Anne Case, Law School
Jennifer Cole, Comparative Human Development
Jane Dailey, History
Michael Dawson, Political Science, Director, the Center for the Study of Race, Politics and Culture
Daisy Delogu, Romance Languages and Literatures
Susan Gal, Anthropology
Demetra Kasimis, Political Science
Agnes Lugo-Ortiz, Romance Languages and Literatures
Rochona Majumdar, Cinema and Media Studies and South Asian Languages and Civilizations
Deborah Nelson, English Language and Literature
Kristen Schilt, Sociology, Director, Alternate Realities and Virtual Worlds
Sonali Thakkar, English Language and Literature
Jennifer Wild, Cinema and Media Studies, Director of Undergraduate and Graduate Studies, Director, Counter Cinema/Counter Media Project
---
Lucy K. Pick
Interim Director
lucypick@uchicago.edu
Lucy Pick is a historian of medieval religious thought and practice. Her current research and teaching interests include the relationships between gender and religion, connections between historical writing and theology, the development of monastic thought and practice, reading and writing as spiritual exercises, and the ways in which religion shapes lives through ritual. Her first book, Conflict and Coexistence: Archbishop Rodrigo and the Muslims and Jews of Thirteenth-Century Spain, discusses Jewish, Christian, and Muslim relations in thirteenth-century Toledo by making connections between the political theology, historical and polemical writings, scholarly patronage, and politics of Archbishop Rodrigo Jiménez de Rada (1209-1247) and shows how majority groups define themselves by framing and reframing discourses about minority theological competitors.
Website: https://divinity.uchicago.edu/lucy-k-pick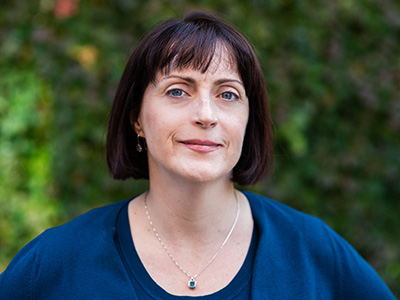 Gina Olson
Associate Director
golson@uchicago.edu
773-834-8831
Gina Olson was appointed Associate Director at the Center in 2011 after serving as Assistant Director since July, 2000. Gina manages the administration and operation of CSGS while also overseeing the organization of the Center's conferences, series, seminars, lectures, and other programs. Her interests include gender and racial justice, sexual liberation and reproductive justice, community building and world making, film and media, human rights, and Latin American politics and culture. She holds a BS in political science, with minor degrees in women's studies and ethnic and cultural studies from Illinois State University and a certificate in financial decision-making from the University of Chicago. Previously, Gina was the Midwest regional director of the Committee in Solidarity with the People of El Salvador, managed data systems and patient education programs with the Chicago Department of Public Health STD/HIV Prevention Program, and coordinated donor and data management in the Midwest development office of the American Friends Service Committee. She is a cofounder of the activist group Queer to the Left and for several years was president of the Board of Directors of Women in the Director's Chair. When not on campus Gina can often be found contributing sweat equity to her home, a co-operative six-flat in the Logan Square neighborhood.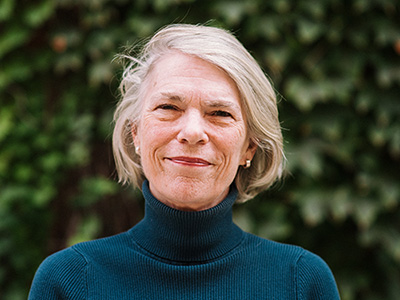 Sarah Tuohey
Student Affairs Administrator
stuohey@uchicago.edu
773-702-2365
As the Student Affairs Administrator Sarah Tuohey manages most aspects of the Center's graduate and undergraduate curriculum. She advises undergraduate Gender and Sexuality Studies majors and minors and works with graduate students participating in the newly established graduate certificate program and the Gender and Sexuality Studies Workshop. Sarah has worked in student affairs at the University of Chicago for the past 25 years. She has served as an adviser in the College, as the departmental coordinator in the English Department, and most recently as the Assistant Dean of Students for Admissions and Fellowships in the Humanities Division. In all of these positions, Sarah specialized in advising students about funding opportunities and graduate studies. She earned her BA in English from the University of California at Berkeley and her MA in English at the University of Chicago. While a graduate student in the 1980s, Sarah was a member of a Feminist Studies proto-workshop nicknamed "The Feminar." She has been active in support of LBGTQ students on campus since the early 1990s.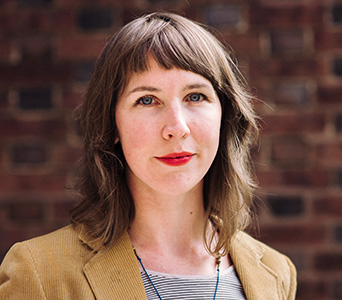 Tate Brazas
Program Coordinator
tbrazas@uchicago.edu 773-795-6503
Tate Brazas provides operational, logistical, and administrative support to the Center. She completed graduate work in Sexuality Studies at San Francisco State University where her research focused on internet-based organizing and identity building among pregnant and parenting youth. She also received a BA with Honors from the University of California, Santa Cruz where she majored in Community Studies with an emphasis on feminist organizing. Tate has developed and co-instructed both a graduate seminar course at San Francisco State University ("Queer, Feminist, and Sociological: A Readings Course") and an undergraduate seminar course at the University of California, Santa Cruz ("Youth & Sexual Politics"). Tate's academic interests include queer theory, reproductive justice, pregnant and parenting youth, sex education, racial justice and cultural studies. Her non-academic interests include vegan baking, triathlons, memes, comedy podcasts, and senior dogs.
Mary Reischmann
Event & Media Intern
mreischmann@uchicago.edu
Mary Reischmann is a current student in the MAPH (Masters of Arts Program in the Humanities) department. She is focusing on twentieth-century American novels with a concentration in gender studies and queer theory, particularly in the works of Lost Generation writers. Mary is originally from St. Petersburg, FL, and recently completed her BA at Washington University in St. Louis with majors in English and Spanish and a minor in Communication Design.