Leadership
Board of Directors
Leora Auslander, History
Lauren Berlant, English Language and Literature; Director, the LGBTQ Studies Project and the Artists' Salon (On Leave)
P. Sean Brotherton, Anthropology
Mary Anne Case, Law School
Jennifer Cole, Comparative Human Development
Jane Dailey, History (On Leave)
Daisy Delogu, Romance Languages and Literatures
Susan Gal, Anthropology
Kimberly Kay Hoang, Sociology; Director, Gender, Sexuality and Global Capitalism Project
Demetra Kasimis, Political Science
Agnes Lugo-Ortiz, Romance Languages and Literatures (On Leave)
Rochona Majumdar, South Asian Languages and Civilizations and Cinema and Media Studies
Deborah Nelson, English Language and Literature
Lucy Pick, Divinity School
Sonali Thakkar, English Language and Literature (On Leave)
Jennifer Wild, Cinema and Media Studies and Romance Languages and Literatures; Director of Undergraduate and Graduate Studies; Director, Counter Cinema/Counter Media Project
Linda Zerilli, Political Science and Gender and Sexuality Studies
---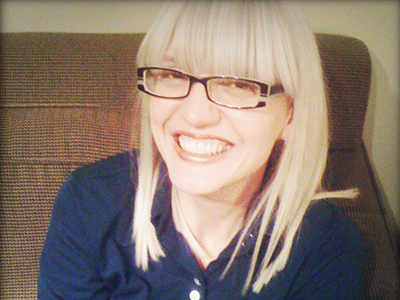 Kristen Schilt
Director
kschilt@uchicago.edu
Kristen Schilt's research interests center on sociology of gender and sexualities, the sociology of culture, and the sociology of work and occupations. A central focus of her work is finding new ways to make visible the taken-for-granted cultural assumptions about gender and sexuality that serve to naturalize and reproduce social inequality. She is currently working on a historical sociology book project titled "Conceptualizing People: Exemplary Cases and the Disciplines of Gender." The book is part of a larger collaboration with multi-media artist, Chase Joynt, and will be accompanied by an experimental film project.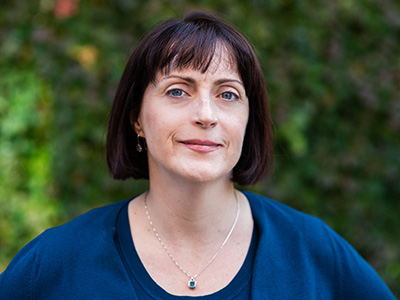 Gina Olson
Associate Director
golson@uchicago.edu
773-834-8831
Gina Olson was appointed Associate Director at the Center in 2011 after serving as Assistant Director since July, 2000. Gina manages the administration and operation of CSGS while also overseeing the organization of the Center's conferences, series, seminars, lectures, and other programs. Her interests include gender and racial justice, sexual liberation and reproductive justice, community building and world making, film and media, human rights, and Latin American politics and culture. She holds a BS in political science, with minor degrees in women's studies and ethnic and cultural studies from Illinois State University and a certificate in financial decision-making from the University of Chicago. Previously, Gina was the Midwest regional director of the Committee in Solidarity with the People of El Salvador, managed data systems and patient education programs with the Chicago Department of Public Health STD/HIV Prevention Program, and coordinated donor and data management in the Midwest development office of the American Friends Service Committee. She is a cofounder of the activist group Queer to the Left and for several years was president of the Board of Directors of Women in the Director's Chair. When not on campus Gina can often be found contributing sweat equity to her home, a co-operative six-flat in the Logan Square neighborhood.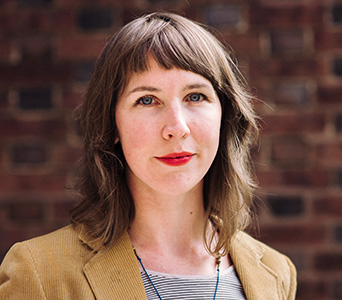 Tate Brazas
Program Coordinator
tbrazas@uchicago.edu 773-795-6503
Tate Brazas provides operational, logistical, and administrative support to the Center. She completed graduate work in Sexuality Studies at San Francisco State University where her research focused on internet-based organizing and identity building among pregnant and parenting youth. She also received a BA with Honors from the University of California, Santa Cruz where she majored in Community Studies with an emphasis on feminist organizing. Tate has developed and co-instructed both a graduate seminar course at San Francisco State University ("Queer, Feminist, and Sociological: A Readings Course") and an undergraduate seminar course at the University of California, Santa Cruz ("Youth & Sexual Politics"). Tate's academic interests include queer theory, reproductive justice, pregnant and parenting youth, sex education, racial justice and cultural studies. Her non-academic interests include vegan baking, triathlons, memes, and senior dogs.