Graduate Student Fellows & Teachers
Fellows
Ebenezer Concepción
Hispanic and Luso-Brazilian Studies, Dissertation Fellow
Ebenezer is a PhD candidate in the Department of Romance Languages and Literatures. He joined the Hispanic and Luso-Brazilian Studies PhD program at The University of Chicago (UChicago) in the fall of 2012 in order to explore further the intersections of sex, gender, and race in nineteenth and twentieth-century Hispanic and Luso-Brazilian literatures and cultures. His research currently focuses on the cultural and discursive exchanges between the Spanish-speaking Caribbean and the Iberian Peninsula. He specifically draws from critical queer, race, and postcolonial studies to examine how Spanish, Cuban, and Brazilian writers portray marginalized individuals in their works and how these subjects exercise their free will and agency to navigate and subvert systems of oppression.

His dissertation, "Inverting Transmodern Subjects: A (Re)Vision of Sex, Gender, and Race in the Narrative of Alfonso Hernández-Catá (1885-1940)," critically analyzes inversion as a literary trope in five texts by cosmopolitan writer and Cuban diplomat to Latin America and Europe, Alfonso Hernández-Catá. They are: La juventud de Aurelio Zaldívar (1911), La piel (1913), El sembrador de sal (1923), El ángel de Sodoma (1928), and "La niña débil" (1930). In his texts, inversion is represented first, as sexual inversion, or the adoption of the behavior of the opposite sex within the male/female binary, and second, as the inversion of one's racial identification within the white/black binary. Thus, Ebenezer (re)examines Hernández-Catá's fictional portrayal of the sexually and racially "inverted other" within an eclectic aesthetic and a geographic landscape that is transnational and transatlantic—therefore, transmodern—due to the itinerant movement of the characters in his stories to various countries and the hybridity of style that characterizes his writing. As such, Ebenezer argues that Hernández-Catá's literature revises the discrimination of sex, gender, and racial difference in modern contexts and how the characters in his texts subvert the oppressive ways in which sex, gender, and racial biases and discourses were symbolically constructed and practiced in European and Latin American societies during the first third of the twentieth century.

Ebenezer has been a Residential Fellow at the Center, which offered a course last academic year that he designed and taught entitled, "Embodiment and Identity in the Literatures of the Hispanic Caribbean (20th and 21st Centuries)." In addition to courses on Hispanic American literature and culture, he has taught research methods and academic writing for undergraduates, Spanish and Portuguese languages at UChicago, and English as a second language in Washington, D.C. and Maryland.

Of Puerto Rican heritage, Ebenezer is a native of St. Croix, U.S. Virgin Islands and grew up in Union City, New Jersey, where he earned a bachelor's degree in Spanish and Latin American & Latino Studies from Saint Peter's University (Jersey City, NJ). He is the first in his family to earn a master's degree (UChicago) and has devoted his service to diversity and inclusion efforts at UChicago as a Higher Education Intern on Diversity and Inclusion at the Office of the Provost. He hopes to continue building on his work and service in the future as a faculty member at an academic institution.
Annie Heffernan
Political Science, Dissertation Fellow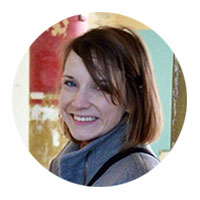 Annie Heffernan is a PhD candidate in the Department of Political Science specializing in political theory and American politics. Her research is situated at the intersection of feminist theory, contemporary and modern political thought, and disability studies. Annie's dissertation, The Worth of Disability and the Question of Disabled Citizenship, brings disability studies into conversation with political theory by drawing upon the resources of feminist political theory, science and technology studies, and economic history. More specifically, she is interested in the ways in which disability studies scholars and activists articulate claims to membership, and why these claims so often serve to reinforce the very structures and assumptions they are meant to oppose. A greater understanding of these dynamics as they play out within disability studies and activism will, she argues, have broader implications for the ways we think about citizenship and equality while also illuminating alternative avenues by which marginalized and excluded groups might achieve full membership. This project is supervised by Linda Zerilli, Patchen Markell, Demetra Kasimis, and Susan Schweik (English, UC Berkeley). Additional research interests include: ordinary language philosophy (particularly the thought of Wittgenstein and Cavell), contemporary critical theory, and reproductive justice. She has served as the graduate student co-coordinator for the Gender and Sexuality Studies Workshop since 2014.
Lance Keene
Social Service Administration, CSRPC-CSGS Dissertation Fellow
Lance Keene is a Ph.D. Candidate in the School of Social Service Administration at The University of Chicago. He earned his M.S.W. with a concentration in Advocacy, Leadership, and Social Change from the University of Illinois at Urbana-Champaign, and B.A. in Sociology from Michigan State University. His present scholarship and teaching focus on the intersections of race, gender, and sexuality, urban inequality and LGBTQ youth development, with broad emphasis on health equity.

His dissertation project, Young Black Gay Men's Access to Queer Space and LGBTQ Services: A Chicago-Based Examination, uses qualitative methodology (e.g., life history interviews, ethnographic shadowing, and participant observation) to illuminate the structural dimensions of inequality shaping persistent patterns of social service fragmentation for LGBTQ populations living in diverse Chicago neighborhoods. He specifically investigates how such place-based fragmentation shapes the perceptions and experiences of service provision and use among black gay men ages 18 to 25.

In conceptualizing the current landscape of existing community-based organizations mobilized to address the urgent behavioral, health, and social service needs of Chicago's most vulnerable LGBTQ communities, he draws equally on theories of marginalization, social exclusion, and resilience. His dissertation and research agenda aim to address critical gaps in social work and public health scholarship concerning facilitators and barriers to care for black LGBTQ youth and young adults who reside and socialize in complex and dynamic urban environments like Chicago.

Animated by a notion of black gay selfhood, his qualitative and interpretive approach to the study of black gay men's narratives pushes against prevailing reductive discourses dominating social and biomedical inquiry concerning this population. As fields of intervention, social work and public health predominantly read black gay men's narratives of embodied experience through a racialized lens of sexual risk. Alternately, he seeks to leverage black gay men's narratives to add further dimension and texture to evolving institutional understandings of the persistent structural barriers to care (e.g., organizational and community-level factors), as well as the enduring social and material conditions confronting black gay men and black LGBTQ communities more generally.

Lance's research has been funded and supported by the Fahs-Beck Fund for Research and Experimentation, the University of Chicago Medicine's Biological Sciences Division, the UChicago Urban Doctoral Fellows program, the Center for the Study for the Study of Race, Politics, and Culture, the UChicago GRAD Graduate Global Impact Internship, and the Chicago Center for HIV Elimination.

Lance is affiliated with The Williams Institute for Sexual Orientation and Public Policy at the University of California Los Angeles (UCLA) School of Law. Selected as an Early Career Rising Scholar, he works in collaboration with scholars similarly focused on questions of race, gender, and sexuality.
Mariana Brandman
History, Residential Fellow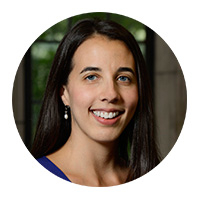 Mariana E. Brandman is a Ph.D. Candidate in History. Her research interests include twentieth-century U.S. history, women's and gender history, lesbian and gay history, and the study of race and ethnicity, as well as popular culture, humor and comedy, and public history.

Her dissertation, "Take Back the Mic: The Rise of Feminist Comic Performance in American Culture," is the first historical study of modern feminist comedy. It seeks to historicize feminist humor, and asks how comedy came to serve as a language for contemporary feminism. The dissertation traces the emergence of a critical mass of feminist comics from the women's liberation movement through the 1990s. These comics gave rise to a feminist comic tradition, one that both stood apart from the mainstream and influenced popular American comedy in the latter decades of the twentieth century. The project draws on archival records, video recordings and albums, and oral histories in a historical analysis of comic performance that brings together issues of gender, sexuality, race, politics, and public performance in the twentieth-century United States.

Mariana received her B.A. in History from Yale University and her M.A. from the University of Chicago. While at the University of Chicago she has served as a Bessie Pierce Prize Preceptor, coordinator of the U.S. History Workshop, and as an assistant in the Regenstein Library's Special Collections Research Center. She is currently completing her dissertation with the support of the Barnard Fellowship, awarded by the Department of History for the 2018-2019 academic year.
Omie Hsu
Political Science, Residential Fellow
I am a PhD Candidate in Political Science with subfield specializations in political theory and comparative politics. I came to Chicago by way of electoral and legislative work that took me from Los Angeles to Amherst to Boston to Philadelphia to Harrisburg to Cleveland to Akron to Denver to Colorado Springs and back to Philadelphia before returning to school and completing my BA in Political Science and Women's Studies [sic] at Barnard College in New York.

Most broadly, my areas of research and teaching include contemporary political theory; democratic theory; legal and juridical institutions; feminist and queer politics, theory, and praxis (in addition to, but distinct from, gender and sexuality/gay and lesbian studies); critical theory; race and ethnicity studies alongside critical race theory; pedagogical thought and critical pedagogy.

Currently, I am working on my dissertation, titled "Democratic Poesis: Publics, Pedagogy, and Play for World-building Politics," which is about imagining democracy as a world-building project under contemporary conditions of precarity and antagonism. Its critical point of departure is the argument that if we can shift our understanding of difference from difference as a property of an individual/object towards difference as the capacity of the world for change, then we can open up space to examine how experiments in world-building focus their critical and political energies when their attentions do not have to converge on how to manage and organize our terms of separation. The goal is to move conversations about the promises of democracy beyond its mediating function as a form of governance that should turn the overwhelming massive arrays of social difference and antagonism into a political (and homogenous) unity. To do so, the dissertation reads across a wide range of exemplary cases: from those centered around the legislative and juridical apparatuses of the state - such as Supreme Court decisions - to revolutionary educational programming to Alternate Reality Games (ARGs).

My work is supported by the Center for the Study of Gender and Sexuality with whom I am a Residential Fellow (2018-2019) and through whom I have received a Graduate Certificate in Gender and Sexuality Studies. My teaching has been recognized with the Wayne C. Booth Prize for Excellence in Teaching from the University of Chicago.

Courses taught include:
Queer, Quare, Ku'er: or queer of color critique
What was queer theory?
Asian-American Studies (not quite introductory)
Power, Identity, and Resistance I, II, and III
Lara Janson
Sociology, Residential Fellow
A Ph.D. candidate in Sociology at University of Chicago and a 2018-2019 Chicago Center for Teaching Fellow, Lara is particularly interested in researching and teaching about intersections of inequality. Her dissertation examines how college campuses adjudicate sexual assault complaints, with particular emphasis on the competing legal jurisdictions at play. Related research interests include gender and sexuality, race and ethnicity, crime/incarceration, commercial sex, the sociology of law, and social justice movements. Before studying at UC, Lara researched interculturalism and gender as a Fulbright Scholar, in the offices of the first- and second-ever indigenous mayors in Ecuador. After conducting street outreach and educational programs in juvenile detention centers for a non-profit in the U.S., Lara studied Peace & Conflict as a Mitchell Scholar in Northern Ireland.

Lara holds a B.A. in English, with a concentration in Gender & Women's Studies, from Grinnell College, an M.A. in Latin American Studies/Cultural Politics from La Universidad Andina Simón Bolívar (Ecuador), and an M.A. in Peace & Conflict Studies from The University of Ulster (Derry/Londonderry, Northern Ireland). She lives in Uptown, where she is cultivating a multi-building native prairie garden restoration with the help of two curious kitties.
Caroline Séquin
History, Residential Fellow
Caroline Séquin is a Ph.D. candidate in Modern European History and a CSGS residential fellow since 2016. She is a historian of modern France and its empire. Her research interests include Modern European history, women's, gender, and sexuality history, colonialism and empire, race and racism, postemancipation societies, the Atlantic World, transnational history, migration and mobility, and social and cultural history.

Her dissertation, "Sex on the Move: Prostitution, Interracial Intimacy, and Regulation in the French Atlantic, 1848-1947" explores the rise and fall of tolerated prostitution in imperial France in the century following the abolition of slavery in 1848. It shows how prostitution offered a backdoor to racial regulation, despite France's claims of racial blindness. She grounds her study in three French Atlantic port cities—Fort-de-France (Martinique), Dakar (Senegal), and Bordeaux (metropolitan France)—where she traces how prostitution policies, though configured differently across time and place, followed a similar racial logic that sought to maintain white dominance and colonial rule. Another significant part of the project consists in examining how individuals selling and buying sex circumvented attempts to control their activity, and in doing so, transgressed the racial boundaries of colonial rule and shaped racialized sexual desires.

Through her focus on the regulation of prostitution, she shows that France was not exceptional but rather, like other postemancipation and colonial societies, managed racial politics through intimacy. The strategies used, however, differed. While most European empires and the United States opted to outlaw interracial concubinage or marriage as a way to preserve white supremacy and racial purity, France used prostitution regulation to achieve similar goals. Her work thereby elucidates how prostitution regulation was key to modern nation- and empire-building projects, as well as the similarities and differences among various race and gender systems. Ultimately, her dissertation demonstrates the role of sex in producing and perpetuating a politics of racial difference in imperial France.

In addition to various on-campus grants, her project has been supported by the French Colonial Historical Society, the Society for French Historical Studies, and the Western Society for French History. Before starting the PhD, Caroline completed an MA in Gender Studies at the University of Paris VIII, France, and an MA in English and American Studies at the University of Nancy II, France.
Agatha Slupek
Political Science, Residential Fellow
Agatha A Slupek is a doctoral student in Political Science specializing in political theory and comparative politics. Her primary research interests are in feminist theory, 20th century continental thought, and political economy. Agatha draws on conceptual resources from the traditions of Marxism and psychoanalysis, which she argues help us to strengthen the critique of new forms of domination taking shape in advanced industrial societies. Her Master's Thesis, titled "Beyond the Fragments: Feminism, Work, and Freedom", was awarded the Joseph Cropsey prize for best Master's Thesis in Political Philosophy. Her additional research interests include: theories of affect and emotion, the politics of theater, and contemporary receptions of Greek tragedy.

She holds an MA from the University of Chicago and a BA in Philosophy from McGill University, in her hometown of Montréal, Canada. As of 2018, Agatha will co-coordinate the Gender and Sexuality Studies Working Group, as well as the inaugural History and Social Science Forum. She also has a black cat named Lexie, who is perfect.
Alexander Wolfson
Divinity, Residential Fellow
Alexander Wolfson is a PhD Candidate in the Philosophy of Religions with specialization in Sexuality, Gender and Critical Race theory. His research focus centers on post-structural and contemporary European and American philosophy and theory, as well as theories of visual culture. He came to Chicago after an MA in Social and Political Thought from York University, and a BA in Theatre and Visual Art from the University of Toronto.

His dissertation, entitled, Stabilization and Difference: Representations of Gender in 20th Century Critical Thought interrogates the interrelation between critical theory, trans studies, contemporary gender studies, and visual culture. Through readings of thinkers such as Jacques Derrida, Jacques Lacan, Luce Irigaray, and Julia Kristeva, alongside artists such as Colette Deblé, Nancy Spero and Kara Walker, it show how philosophers, critics, and artists of the late 20th century navigated emerging discourses concerning gender and sexual difference. The dissertation argues that the political and social upheavals of the 1960's produced fertile ground in which post-structural philosophers engaged questions of identity, especially concerning gender and sexuality, in new and generative ways. In doing so, these philosophers engendered the conditions for the incipient formation of feminist studies and queer theory. However, it maintains that post-structuralist philosophy was unable to overcome its own presumptions concerning the representation of sexual and racial difference. Relying upon theological and philosophical discourses built upon Eurocentric, misogynist, and homophobic conceptual foundations, these unacknowledged presuppositions produced internal contradictions within post-structuralism between the development of new critical discourses and the perpetuation of restrictive modes of thought.

Alexander is a Residential Fellow at the Center for the Study of Gender and Sexuality (2018-2019), where in Spring 2018 he taught a seminar called "Trans-Performativity." He will teach a seminar for CSGS in Winter, 2019, entitled "Taboo and Transgression."

Alexander is also a practising artist and writer. More information and documentation of his work can be found at www.alexanderwolfson.net