Scholars in Residence
graduate student Fellows
Hannah Jones
she/her/hers

Divinity School, Dissertation Fellow
Hannah is a PhD candidate in the Divinity School who works at the intersections of religion, philosophy, theology, gender and sexuality studies, psychoanalysis, and trauma studies. Her dissertation project addresses the longstanding amalgamation of feminist theology and philosophy of religion, wounded identity, and the politics of recognition by way of a recent interest among feminist-leaning theologians in trauma studies. The project provides both an intellectual history and a constructive proposal, bringing recent work by queer, woman of color, and feminist scholarship to bear on the study of religion, particularly the field of contemporary constructive theology. The dissertation explores a shift in how trauma concepts are understood when applied to instances of structural violence. Instead of conceptualizing trauma in terms of extreme limit events, the project considers how conceptualizing trauma in terms of mundane or ordinary crises might shift theorizations of gender and sexuality in the field of religion. Additionally, the project utilizes the resources of theology and philosophy of religion to uncover limitations of the underlying metaphysical assumptions attending the turn to ordinariness and the resulting implications for political and ethical action.
Hannah holds an MA in Social Work from the Crown Family School of Social Work, Policy, and Practice and an MA in the study of Religion from the Divinity School. Before returning to graduate school to pursue her PhD, she worked in program evaluation and development for early childhood and after school programming in Chicago public schools. She has taught courses for the Center for the Study of Gender and Sexuality and the Collegiate Scholars Program at the University of Chicago.
Bellamy Mitchell
they/she

John U. Nef Committee on Social Thought and English Language and Literature, CSGS-CSRPC Joint Dissertation Fellow
Bellamy is a PhD candidate, jointly-affiliated with the Committee on Social Thought and the Department of English Language and Literature at the University of Chicago. Bellamy's research and teaching interests include modern and contemporary American, Canadian, and Indigenous literatures, theories of affect and emotion, psychoanalysis, critical theory, and theories of language and law.
Their dissertation project, "A Poetics of Apology" makes a case for considering apologies as a formal and narrative genre by expanding the archive of the "apologetic" to deliberately consider apologies that are often excluded or neglected by scholarship: confessions, defense speeches, ironic and insincere apologies, and more quotidian social apologetics. They track the form of the apology from its traditional iterations in political and legal discourses into a contemporary archive of performance art, anthropological and sociological studies, public monuments, institutional and museum protocols, and customer service policies, alongside works of 20th and 21st Century literature. This juxtaposition reveals a long history of apologies as performances that are more useful and productive as fraught social interactions, creatively and subversively employed across various situations of harm and fear which are productive in their failures and "insincerity" as well as in their "successful" monologic performances.
Yuchen Yang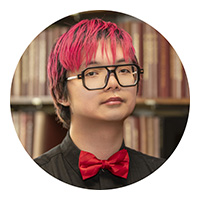 he/him/his

Sociology, Dissertation Fellow
Yuchen Yang is a PhD candidate in sociology at the University of Chicago. His dissertation, Indefinite Accomplishments: Gender, Childhood, and the Making of Difference, undertakes a pragmatist-minded and ethnomethodologically-informed intersectional analysis of the social production of gender and childhood in family. In particular, he examines how seemingly individual attributes like gender and life stage emerge or dissipate through consumptive, discursive, and semiotic practices in parent-child interactions and interview conversations, and how interlocking systems of differentiation are reworked in everyday meaning-making practices. In so doing, he brings together theoretical insights from generational analysis in childhood studies, Peircean semiotics in linguistic anthropology, and membership categorization analysis in ethnomethodology to advance a more dynamic and processual theory of (un)doing gender.
In the past, he has also studied cosplay participants' collaborative production of gender embodiment, asexual people's experiences of high school sex talk, and Gramsci's influence on Connell's theorization of "hegemonic masculinity." His work has been published in Sociological Theory, Sexualities, and The Journal of Chinese Sociology, and received awards from the American Sociological Association's Section on Sex & Gender, Section on Theory, Section on Ethnomethodology and Conversation Analysis, Section on Body and Embodiment, and from the Society for the Study of Symbolic Interaction.
Katrina Roze Myers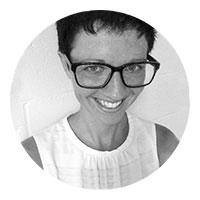 she/her/hers

Religious Ethics, Residential Fellow
Katrina Myers is a PhD candidate at the University of Chicago Divinity School. She works in environmental and religious ethics, and she also engages religious studies, philosophy, feminist theory, human rights law and legal theory, the social sciences, and climate science. Her current work is a response to the need for an ethical theory that is grounded in lived experience and which enables us to both address and make sense of the ubiquitous suffering of the world. In her dissertation, "Compassion and Catastrophe: A Schopenhauerian Response to Climate Change Displacement," she develops a conceptual framework for addressing the harmful consequences of climate change displacement. She focuses on the two of the greatest sources of suffering for displaced people: extant law and social isolation. She explores how—when guided by compassion and informed by contemporary feminist theory—the law and religious communities can be tools that enable us to cultivate and enact compassion.
Katrina holds a JD and a Graduate Certificate in Women's, Gender, & Sexuality Studies from Boston University School of Law; a Master's in Theological Studies and a Graduate Certificate in Religion, Gender, & Sexuality Studies from Vanderbilt University; and a BA in English and Religious Studies from Southern Methodist University.
Helen Galvin Ross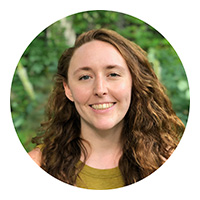 she/her/hers

Political Science, Residential Fellow
Helen Galvin Ross is a fourth year doctoral student in the Department of Political Science, concentrating in political theory. Her research draws together the fields of critical theory and political theology with feminist method and concerns. Her work is concerned within the origins and boundaries of what we call "the political," and the gendered outsides or forms of disavowal—like privacy or the state of nature—that define it. In what ways do borders, boundaries, and walls define our experience, indeed the reality, of politics, and in what ways does precisely this form of definition place exclusion at the basis of political life?
Her current project ranges across political theory, philosophy, and legal theory in order to develop a critique of sovereignty and of sovereign forms that depend on particular mechanisms of exception and exclusion. In what ways does the exclusion of women, reproduction, and the family constitute political power? How might an answer to this question provide new pathways for feminist theorizing and illuminate the nature of sovereignty itself?
Helen received her BA in Government and Legal Studies, with high honors, from Bowdoin College, and her MA in the Social Sciences from the University of Chicago. Her MA thesis, "Sacred Precincts: Women's Sphere and the State of Exception in Liberal Democracy," was awarded the Earl S. and Esther Johnson Prize for the best Masters thesis in the MA program.
Omar Safadi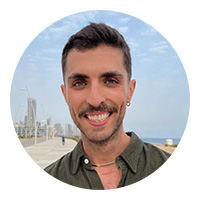 he/him/his

Political Science, Residential Fellow
Omar Safadi is a PhD Candidate in the department of Political Science at the University of Chicago. His research is anchored in contemporary Lebanon, where he studies the politics of sexuality, sectarianism, and civil war. Based on two years of ethnographic and on-site fieldwork, his dissertation asks the following: what are the political uses and effects of homophobia in Lebanese sectarianism? And what can the Lebanese example tell us about the organizing work of homophobia in religiously plural political orders? Rather than viewing homophobia as consolidating dominant, majoritarian, or authoritarian orders, Omar uses the Lebanese case to show homophobia's effects on processes of political division and sectarianization: on sub-national group-formation, boundary-fortification, and war-making. Across several episodes of anti-gay political incitement, the dissertation illustrates the ways in which homophobia activates in-group identities (chapter 1), securitizes communal territorial boundaries (chapter 2), produces inter-sectarian federation (chapter 3), and organizes inter-imperial war within and across state borders (chapter 4). It argues that homophobia constellates specific and diachronic problem-spaces around communal violation, geopolitical predation, and the loss of self-determination. Above all, the dissertation attempts to illustrate how homophobia's articulation in Lebanon depends upon historic and ongoing conditions of civil war, military occupation, and geopolitical intervention.
Omar holds a Master's degree in Political Science and a BA in Political Science from the University of Chicago. His master's thesis, "Sectarianism and the Sodomite: Homophobia, Communal Identity, and Globalization in Lebanon," theorizes homophobia as a technology of sectarian re-entrenchment in Christian Maronite communities.
Sheila Shankar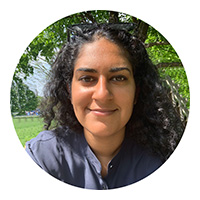 she/her/hers

Crown Family School of Social Work, Policy, and Practice, Residential Fellow
Sheila Shankar (she/her) is a therapist and social work PhD student at the University of Chicago. Her research explores practices of safety, parenting, and care amongst marginalized mothers who have experienced intimate partner violence and are involved in the carceral system. A student of transformative justice and the healing arts, Sheila works with those who have caused and experienced harm in queer and immigrant communities. Currently she works as a therapist using intersectional feminist, spiritual, and somatic approaches to promote healing justice.
Michael Stablein, Jr.
he/him/his

English Language and Literature/Theater and Performance Studies, Residential Fellow
Michael Stablein, Jr. is a joint-PhD candidate in Theater and Performance Studies and English Language and Literature at the University of Chicago where he is an Arts, Science, and Culture Initiative Fellow. His dissertation project—"The Edge of Accomplishment: Boys Will Be Men and Other Consequences"—examines violent acts performed by subjects precariously proximate to (and dangerously desirous of) manhood and the ideals of masculinity that attach to it in the post-45 American landscape. The research bridges genre and narrative theory in literary criticism to performance studies through a dramaturgical analysis of discipline and violence in everyday life. He is one of ATHE's 2022 Emerging Scholars in Performance Studies.
In addition to his scholarship, he maintains a performance practice which deploys choreographies of masculinity to address questions of repetition, normativity, and identity-formation. He has exhibited and performed in Los Angeles, Philadelphia, New York, and Berlin. He holds a Bachelor's from Florida State University and a Master's from Columbia University of New York.
Postdoctoral Teaching Fellows

Jordan Johansen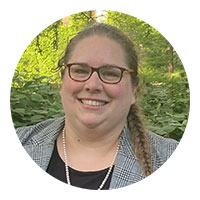 she/her/hers
Teaching Fellow in the Humanities with appointments in the Department of Classics, the Center for the Study of Gender and Sexuality, and the College
Jordan Johansen is a Teaching Fellow in the Humanities with appointments in the Department of Classics, the Center for the Study of Gender and Sexuality, and the College. She is a scholar and teacher of ancient Mediterranean history, culture, and literature with a focus on Greco-Roman Egypt, gender and sexuality, environmental history, cross-cultural interactions, papyrology, and classical reception in the modern world. At UChicago, she has taught as the instructor of record elementary and intermediate courses in ancient Greek and Latin, courses on Greek and Roman civilization, and a prize lectureship on the life and afterlife of Cleopatra. In 2022-2023, she is teaching in the Gender and Sexuality in World Civilizations core sequence (Fall 2022), Intermediate Greek: Tragedy (Winter 2023), and Monstrous Women in Antiquity (Winter 2023).
Her current book project Flooding Borders: Imagined Spaces between Egypt and Nubia in the Greco-Roman Period draws on a diverse range of evidence from ancient Greek fiction to Egyptian inscriptions to Latin prose to re/de/construct the multiplicity of borders accumulated in the physical and imaginary spaces between Egypt and Nubia in the Greco-Roman period. In addition, her current research projects include epistolary spells in the Greek Magical Papyri, two ancient Greek documentary papyri from the University of Michigan collection, classical reception in 20th century literature written by African American women (Gwendolyn Brooks and Pauline Hopkins), and an ecocritical analysis of the Kandake episode (3.18-24) of The Alexander Romance.
Jordan graduated from the University of Chicago in August 2022 with a PhD in the Program in the Ancient Mediterranean World from the Department of Classics. During her time at UChicago, she was active in institutional service as the co-chair on the provost's Committee on Graduate Education, VP for Finance of Graduate Council, Classics representative to the Humanities Dean's Student Advisory Board, Classics department social chair, and the coordinator for the Ancient Societies Workshop. Prior to her time at UChicago, she studied classical languages at the University of Vermont and the University of Dallas and was a Fulbright student in Cyprus. She is an alum of Southern Methodist University, where she graduated summa cum laude and ΦΒΚ with majors in history (honors), anthropology (honors), and music with a minor in human rights.
Paula Martin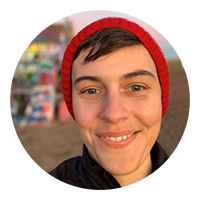 she/they

Social Science Postdoctoral Teaching Fellow in Gender and Sexuality Studies and Comparative Human Development
Paula is a qualitative social scientist working in the fields of medical anthropology and sociology, gender studies, youth studies, and feminist science and technology studies. She holds a PhD from the Department of Comparative Human Development and a MA from the Crown Family School of Social Work, Policy, and Practice.
Her dissertation, "Practicing Gender", examined the interlocking logics of time, gender, and evidence that shape the provision of gender affirming care to young people in the United States. Based in clinical ethnographic observation, her work follows providers and young people as they use the tools of medical and scientific practice to craft livable worlds and envision more liberatory ones. The dissertation considers the specific use of early interventions into gender, such as puberty-suppressing medications and gender-affirming hormones, while also examining clinical research efforts attempting to articulate the impact of those interventions.
More at www.paulajoannemartin.com