Graduate Student Fellows & Teachers
Fellows
Alexandra Hoffmann
Near Eastern Languages & Civilizations, Dissertation Fellow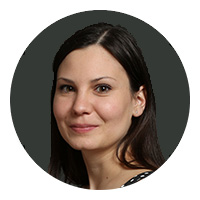 Alexandra Hoffmann is a PhD candidate in the department of Near Eastern Languages & Civilizations where she specializes in Persian Language and Literature. Her research focuses on the "being in the world" of pre-modern men in Persian literature; in particular how class, emotion, and religion shape male bodies and construct masculinities at the same time. Her dissertation project, entitled "Strong Warriors, Liminal Lovers, and Beardless Men: Male bodies and Masculinities in Pre-modern Persian Literature," brings together various literary Persian texts from the 10th to the 16th century CE to critically engage with corporeality and masculinities in the Persianate world. Her work is also supported by an Elahé Omidyar Mir-Djalali Fellowship for Excellence in Persian Studies for the academic year 2020/2021.
Her other research interests include narratology, travelling tales, and the reception of Middle Eastern literature in Medieval Europe. She has published on the 12th century Sindbād-nāma and its adaptation as The Seven Wise Masters (of Rome).
Alexandra holds an MA in Islamic Studies from the University of Zürich, Switzerland. In her free time she makes ceramics, drinks Scotch, bakes, and tries to keep her bunny Nino from eating her apartment.
Kelsey Robbins
Comparative Human Development, Dissertation Fellow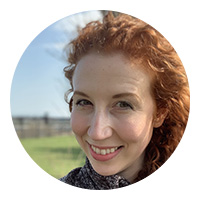 Kelsey Robbins is a doctoral candidate in Comparative Human Development at the University of Chicago whose research focuses on the politics of gender and reproduction, religion and secularism, and the production of moral subjects. Her dissertation investigates transformations in religious dissent, moral authority, and national values in the Republic of Ireland, where in recent years grassroots activists have successfully campaigned to reform laws grounded in orthodox Catholic social doctrine on marriage, family, and reproduction – including, recently, a constitutional prohibition on abortion. Drawing on twelve months of ethnographic research, Kelsey's dissertation argues that, even as national values are increasingly disentangled from Catholic social doctrine, laypeople both for and against the legalization of abortion are striving to make Catholicism more legible and valuable to contemporary Irish society. They do so by mobilizing theology to rework mainstream teachings on gender and reproduction and by transforming institutions, disciplinary regimes, and forms of social action that historically have been the domain of the Catholic hierarchy. The project explores what social and political stakes emerge with lay claims to moral authority and how Catholic dissent around issues of gender and reproduction shapes and is shaped by broader debates about normative sex roles, family models, and reproductive practices, both in Ireland and across Europe.
Originally from Boston, Kelsey holds a BA in Late Antique Cultures from Brown University and an MA in Comparative Human Development from the University of Chicago. In her spare time, she enjoys singing, dancing, and learning new languages.  
Dylan Bellisle
Social Service Administration, CSRPC-CSGS Dissertation Fellow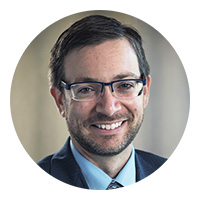 Dylan Bellisle is a doctoral candidate at the School of Social Service Administration at the University of Chicago. His research focuses on how public policy shapes family economic well-being and the financial coping and social mobility strategies of low-income families, particularly low-income families of color. In his dissertation, The Role of the Earned Income Tax Credit in Family Economic Decision Making: Moving Beyond an Individual Actor Model, Dylan challenges the normative definition of "family" that is embedded within one of the largest anti-poverty programs in the United States - the Earned Income Tax Credit. By considering the historical, social, economic, and political forces that marginalize family types outside of the "nuclear family ideal", Dylan uses national data along with in-depth interviews with thirty women, primarily women of color, to examine how low-income women with children make decisions around how they spend and allocate their EITCs given their family context. His dissertation illustrates the misalignment between EITC eligibility and family life may be especially complicated for women of color due to social, economic, and cultural differences that shape family life and the ways in which families establish and maintain forms of social support expressed through mutual care and the sharing of resources.
Dylan's dissertation is funded by the 2019 Fahs-Beck Fund doctoral dissertation grant and he was an Urban Doctoral Fellow at the Mansueto Institute for Urban Innovation between 2019-2020. Dylan received a B.A. in psychology from the University of South Florida and a Master's in Social Work from the University of Illinois at Chicago. Prior to his doctoral studies, Dylan served as a program manager at the Center for Economic Progress on a demonstration project of a periodic payment of the Earned Income Tax Credit in collaboration with a researchers at the University of Illinois at Urbana-Champaign. Dylan has past professional experience as a social service case worker, a union organizer, and a Peace Corps volunteer.
Emily Bock
Anthropology, Residential Fellow
Emily R. Bock is a PhD candidate in the Department of Anthropology at the University of Chicago whose research is situated at the intersection of critical race theory, black studies, queer theory, performance studies, and ethnographic methods/writing. Her dissertation, Ordinary Queens: the ball, the streets, and the beyond of survival, is an ethnographic investigation of the everyday lives of members of the underground ballroom scene in Chicago and New York which tracks the diverse aesthetic and performative practices this community has developed for imagining, performing, and securing the "good life." Following members as they move between community centers, coffee shops, workshops and balls, Ordinary Queens argues that the performative practices one develops in the ballroom scene might be thought of as strategies for answering the question of "how ought we live" (in a way that is distinctly black and decidedly queer) and thus can be understood as pushing beyond notions of survival or repair.
The Chicago native holds a BA in Anthropology and Dance from Barnard College and an MA in Anthropology from the University of Chicago. Additional areas of interest include theories of the ordinary and everyday, gender and sexuality studies, media studies, and critical theory.
Serena Covkin
History, Residential Fellow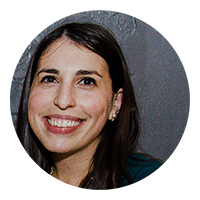 Serena Covkin is a Ph.D. candidate in the Department of History at the University of Chicago. She studies nineteenth- and twentieth-century United States history, with a particular emphasis on women's and gender history, legal history, and histories of violence.
Serena's dissertation, "Armed for Citizenship: War and Women's Rights in Twentieth-Century America," aims to construct a new history of gendered citizenship in the twentieth-century United States, a nation fundamentally, perpetually at war. Each chapter proceeds from a Supreme Court case that represents an inflection point in a vital, understudied relationship between war and women's rights: when the exigencies of war compelled the state to affirmatively define its polity and make unusually explicit, and onerous, demands of the women who fell within its bounds; and when these women, in turn, renegotiated the terms of their citizenship, reworking inchoate cultural assumptions about their prerogatives and obligations in wartime into constitutional arguments that stood to acquire lasting, legal force. In so doing, the dissertation also addresses evolving norms of marriage, motherhood, and domesticity; national and international movements for feminism, pacifism, and human rights; and unfinished political and legal battles over reproductive rights, sex discrimination, and the Equal Rights Amendment.
Serena holds a B.A. from the University of Pennsylvania and an M.A. from the University of Chicago. At UChicago, she has served as a co-coordinator of the U.S. History Workshop, a teaching intern in the Civilizations Studies Core, and a B.A. preceptor for History majors. When she's not teaching or writing, Serena enjoys watching movies and listening to movie podcasts.
Rebecca Ewert
Sociology, Residential Fellow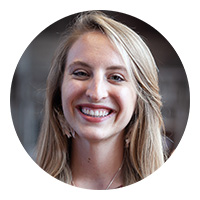 Rebecca Ewert is a Ph.D. candidate in the Department of Sociology at the University of Chicago researching inequality, mental health, rurality, gender, disaster, and culture. Her dissertation, Where there's Smoke, there's Fire: Class, Gender, Race, and Disaster Recovery, is a qualitative study of how people recover economically and emotionally from a megafire disaster. She finds that people come into and emerge with disparate resources, both material and emotional, during periods of disaster. Resource allocation exacerbates existing social status distinctions, in this case, those of class, gender, and race. Material and emotional wellbeing are intertwined, as rebuilding is emotionally overwhelming and those without material resources suffer greater emotional strain during the rebuilding process. Meanwhile, the gendered division of labor that gives men the opportunity to perform public tasks and feel heroic while women perform tedious and emotionally involved private insurance labor produces a gendered inequality in emotional recovery following a disaster. She argues that local culture, deeply imbued with messages about gender, class, and race, structures attitudes towards seeking and obtaining help after a disaster. Beyond her dissertation work, Rebecca is engaged in a collaborative research project about gender inequalities in emergency medical education. Her work is driven by her interest in studying and addressing inequality.
During her time at the University of Chicago, Rebecca has taught in the Humanities Core, the Sociology Department, and Gender and Sexuality Studies. She holds an MA in Sociology from the University of Chicago (2017) and a BA in Sociology from the University of California, Davis (2014). More information can be found at rebeccaewert.com.
Jordan Johansen
Classics, Residential Fellow
Jordan Johansen (she/her) is a PhD candidate in the Program in the Ancient Mediterranean World in the Department of Classics at the University of Chicago. Her dissertation investigates the influences of gender on the imperial policy of the Ptolemaic kingdom (Greco-Macedonian rule of Egypt beginning after the death of Alexander the Great and ending with the death of Cleopatra), focusing specifically on border regions, colonized spaces, and territories. Her research encompasses a wide range of methodologies and a diverse corpus of archaeological material and historical documents in multiple ancient languages, including inscriptions, papyri, poetry, coins, historiography, temple architecture, and reliefs. Through this interdisciplinary approach, which contextualizes Ptolemaic Egypt within both its Mediterranean and African contexts, her dissertation traces the role of the symbolic and political power of queens and goddesses in the construction of Ptolemaic imperial policy and the negotiation of Ptolemaic imperial space, specifically in the border region between Egypt and Nubia and the Ptolemaic territory of Cyprus.
During her time at the University of Chicago, Jordan has taught ancient language courses in the Classics Department, ancient history courses in the Ancient Mediterranean World civilization sequence, and a self-designed course, "The Life and Afterlife of Cleopatra" through the Center for the Study of Gender and Sexuality. She has also been an active member of the graduate community, serving on Graduate Council, Humanities Dean's Student Advisory Council, Humanities Division Graduate Student Council, the Committee on Graduate Education, and as the coordinator of the Ancient Societies Workshop. A native of DeSoto, Texas, she holds a BA in Music, History, and Anthropology with a minor in Human Rights from Southern Methodist University (2011) and has completed graduate work in ancient languages at the University of Dallas and the University of Vermont. She also spent a Fulbright year in Nicosia, Cyprus in 2011-2012.
Paula Martin
Comparative Human Development, Residential Fellow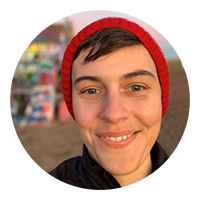 Paula Martin is a PhD Candidate in the Department of Comparative Human Development and a graduate of the School of Social Service Administration. Her dissertation examines the interlocking logics of time, gender, and evidence that shape the provision of gender affirming care to young people in the United States. Based in clinical ethnographic observation, her work follows providers and young people as they use the tools of medical and scientific practice to craft livable worlds and envision more liberatory ones. The dissertation considers the specific use of early interventions into gender, such as puberty-suppressing medications and gender-affirming hormones, while also examining clinical research efforts attempting to articulate the impact of those interventions.
In 2020-2021 Paula will teach Treating Trans-: Practices of Medicine, Practices of Theory, an undergraduate seminar in gender studies and medical anthropology. She co-coordinates the Workshop on US Locations, brews mead as a part of Oracle Meadcraft, and after almost 10 years, has finally decided the Great Lakes are just as good as the Pacific Ocean.
Sarah McDaniel
English Language and Literature, Residential Fellow
Sarah McDaniel is a PhD candidate in the Department of English Language and Literature at the University of Chicago. Her dissertation project, "World with Us: Queer Correspondences and Intimate Temporal Relations," explores correspondence and life-writing forms as literary genres composed – and queered – by contingent and extratextual relations. Taking up correspondence as the site of an interpersonal, archival, and ethical provocation, the dissertation asks after the temporal complexity of queerness, relational writing, and interpretive interventions in activist archives. More broadly, Sarah's research and teaching interests include queer theory and queer studies, psychoanalysis, and twentieth- and twenty-first century anglophone and francophone life-writings and fiction.
Sarah earned her BA in English, French, and Dance at Tufts University.
Rose Owen
Political Science, Residential Fellow
Rose Owen is a PhD student in the Department of Political Science specializing in feminist political theory. Rose's work brings together democratic political theory, aesthetics, and ordinary language philosophy to engage with 20th century feminist thought. Her dissertation, Cultivating Solidarity against Tyranny: Virginia Woolf, Simone de Beauvoir, and Alice Walker on the Politics of Feminist Literature, argues that the genre distinction between literature and theory perpetuates the exclusion of women and people of color from the political theory canon. Starting with Woolf's diagnosis of the link between patriarchal violence and the rise of fascism, the project then turns to Beauvoir's concept of solidarity, and Walker's exploration of gardening, to theorize a democratic feminist politics. Each thinker contends that an alternate way of reading is necessary to see the forms of intimate violence that prevent women from entering the public realm and acting politically. This project is supervised by Linda Zerilli (chair), Demetra Kasimis, Adom Getachew, and Toril Moi (Duke).
Rose holds an MA in Political Science from the University of Chicago and a BA from Wellesley College. Her Master's Thesis, "The Birth of Tragedy as the Death of Politics: 'Gender Trouble' and the Founding of Democratic Publics in Euripides' Bacchae," won the Joseph Cropsey prize for best Master's Thesis in Political Theory. This year, Rose is also coordinating the Political Theory Workshop and teaching in the Classics of Social and Political Thought core sequence.
Agatha Slupek
Political Science, BA Preceptor
Agatha is a PhD Candidate in Political Science at the University of Chicago studying political theory. Her research lies at the intersection of feminist, democratic, and legal theory. Agatha's dissertation, "Feminism and Fury: Political Difference and Democratic Justice," critically interrogates a dualism that we tend to take for granted: between vengeance, on the one hand, and justice, on the other. Normally construed as opposites with mythical and political roots in Greek society, vengeance and justice appear to be simply two different means by which to achieve an end: the former, private and violent, while the latter, impersonal and procedural. Acts of vengeance are often conceived of as relics of pre-civil societies, inimical to the flourishing of democratic ones based on public and impersonal mechanisms for dispute resolution. We tend to think of vengeance as petty and small-minded, the province of narcissistic individuals who would benefit from a widening of perspective. Just get over it, we think. Move on, already!
Challenging this common assessment, Agatha's dissertation shows how the dualism between vengeance and justice depends on a process of gendering by which justice becomes equated with resolution in the courts of law. The terrain of justice so-established, claims to justice that do not find their signification in the individualising language of law come to appear to us as vengeful: as having to do with private harms, rather than with matters of collective democratic concern. Drawing from Ancient Greek tragedy, feminist political theater, and contemporary feminist politics, Agatha shows how the process of gendering that establishes the binary opposition between vengeance and justice in the first place narrows our imagination of what democratic justice is and ought to be.
She holds an MA from the University of Chicago and a BA in Philosophy from McGill University, in her hometown of Montréal, Canada. She also has a black cat named Lexie, who is perfect.