Scholars in Residence
graduate student Fellows
Jenisha Borah
she/her/hers

Cinema and Media Studies, Dissertation Fellow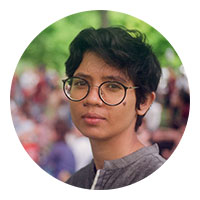 Jenisha Borah is a PhD candidate in the department of Cinema and Media Studies. Her research interests include intersections of cinema and the city, informal urban economies, film exhibition and spectatorship, and gender and cinema. Her dissertation looks at a well-known single screen cinema theater in Mumbai named Maratha Mandir to explore cinema experience as it unfolds at this site. It seeks to examine the spectatorial practices of men and women, urban memories, and the sociocultural identities of movie-going publics in Mumbai against the backdrop of this theater and the historic run of one of the most popular Bollywood films here (Dilwale Dulhania Le Jayenge, 1995). Her project ultimately explores how a seemingly ordinary single-screen theater in the heart of Mumbai has been shaped by intimate cartographies, collaborative engagements from movie-going crowds -- from disorderly, active, and distracted viewing practices -- to storytelling and folklore about Maratha Mandir in the surrounding neighborhoods. In doing so, the project interrogates what 'going to the cinema' means, how audiences- male and female, interact with the space of the theatre and what the crowds frequenting Maratha Mandir reveal about the categories of caste, class, and gender in relation to cinema citizenship and access.
Jenisha holds a Mphil from Jawaharlal Nehru University, New Delhi in Cinema and Media Studies. She has taught and assisted a few courses including Introduction to Film Analysis, Film and the Moving Image, and a self-designed course Queering Visual Culture in Modern India.
Supurna Dasgupta
she/her/hers

South Asian Languages and Civilizations, CSRPC-CSGS Residential Fellow
Supurna is a PhD candidate in the Humanities Division, who works on gender and counterculture in postcolonial Indian literature during the global 1960s. Her dissertation is titled "Intimate Revolutions: Men and Women in 1960s Bengali Literature". Her research interests are Postcolonial and Decolonial Literature and Theory, Gender and Sexuality Studies, South Asia, and Translation. "Intimate Revolutions" broadly considers the new gendered subjectivities that were articulated in postcolonial Bengali prose and poetry and locates them within the rebellious ethos of the global 60s.
During her time at the University, Supurna has taught at the Center for the Study of Gender and Sexuality, at the department of South Asian Languages and Civilizations, and at the Writing Center, and her self-designed classes were cross-listed across several departments.
Silvia Fedi
she/her/hers

Political Science, Residential Fellow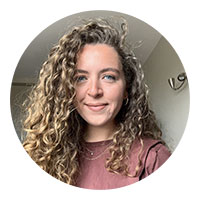 Silvia Fedi is a PhD candidate in the department of Political Science at the University of Chicago. Her research interests lie at the intersection of ancient Greek political thought and feminist political theory. Her dissertation, "Gynaikokratia: Women, Power, and the Problem of Rule", investigates gynocracy, roughly understood as a feminine tradition of politics and power, in Ancient Greek literature and philosophy as an alternate tradition of rule and latent regime type. The project analyzes texts focusing on regimes controlled by women - Aristophanes' Ecclesiazusae, descriptions of Sparta as ruled by its women, and, in part, the Platonic Callipolis of Book V of the Republic - to explore gynaikokratia as thematically important in classical Greece and analyze the kinds of anxieties regarding gender relationships that were both expressed and actively produced by the threat of women's political power. It also tracks characteristics that many figurations of rule by women seem to have in common – sexual freedom, family abolition, and the rejection of private property – as expressions of the fear and potential created by the internal threat of a female political tradition. In doing so, the dissertation attempts to reconsider the relation between politics and forms of official authority, such as rule, that are too often exclusively associated with maleness, by reconstructing a vision of an alternate vision and imagination of politics that the Greeks gendered as feminine.
Silvia holds a Master's degree in Political Science from the University of Chicago and a BA in Political Science and Economics from Trinity College (CT). Her Master's Thesis, "Women in Corinth: Gender, Justice, and Failed Revolution in Euripide's Medea", won the Joseph Cropsey Prize for best Master's thesis in political theory in 2019.
Evelyn Kessler
she/her/hers

History, Residential Fellow
Evelyn Kessler is a historian of American life in the late nineteenth and early twentieth centuries. Her dissertation is an intellectual, legal, and cultural history of consent. Kessler received her undergraduate education at UCLA, and was a high school teacher in Los Angeles before moving to Chicago for her graduate studies.
Alysia Mann Carey
they/she

Political Science, CSRPC/CSGS Joint Dissertation Fellow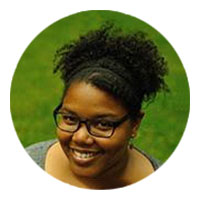 Alysia Mann Carey is a doctoral candidate in the political science department at the University of Chicago. Her primary subfields are comparative politics and political theory with a regional focus on Latin America and the Caribbean. Her research interests include Black politics, political violence, gender and sexuality, and grassroots community organizing. Alysia's dissertation titled, I felt the hand of the government in my womb': Black Diasporic Politics, Collective Intimacy and [Other]World-Making in the Americas examines how Black women are creating networks of support and autonomous organizing by leading movements responding to state-sanctioned and anti-black patriarchal violence against themselves, their care networks, and their communities. Emphasizing the narratives put forth by Black women, this dissertation examines the dialectic between police and militarized violence and intimate violence. She conceptualizes state violence as a form of intimate violence, typified through violations of Black women's bodies, incursions into homeplaces and its impacts on Black families and community networks. Alysia analyzes the ways in which Black women draw on territorial-placed frames of intimacy (in terms of embodiment, relationality, and spatiality) when describing and responding to experiences of state violence, injustice, and anti-Blackness. Through this analysis, she underscores how language, lived experiences, and spaces of intimacy are shaping the content, demands, and actions of women's grassroots organizing.
Katrina Roze Myers
she/her/hers

Religious Ethics, Residential Fellow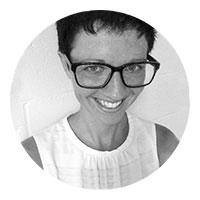 Katrina Myers is a PhD candidate at the University of Chicago Divinity School. She works in environmental and religious ethics, and she also engages religious studies, philosophy, feminist theory, human rights law and legal theory, the social sciences, and climate science. Her current work is a response to the need for an ethical theory that is grounded in lived experience and which enables us to both address and make sense of the ubiquitous suffering of the world. In her dissertation, "Compassion and Catastrophe: A Schopenhauerian Response to Climate Change Displacement," she develops a conceptual framework for addressing the harmful consequences of climate change displacement. She focuses on the two of the greatest sources of suffering for displaced people: extant law and social isolation. She explores how—when guided by compassion and informed by contemporary feminist theory—the law and religious communities can be tools that enable us to cultivate and enact compassion.
Katrina holds a JD and a Graduate Certificate in Women's, Gender, & Sexuality Studies from Boston University School of Law; a Master's in Theological Studies and a Graduate Certificate in Religion, Gender, & Sexuality Studies from Vanderbilt University; and a BA in English and Religious Studies from Southern Methodist University.
Gabriel Ojeda-Sagué
he/him/his

English Language and Literature, Residential Fellow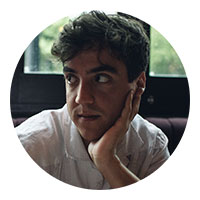 Gabriel Ojeda-Sagué is a PhD candidate at the University of Chicago in the Department of English. His research focuses on gay men's literary and media cultures, with a specialty in the aesthetics of gay pornography. His peer-reviewed work has appeared in the journal Porn Studies and is forthcoming in the volume The Sex Scene: Space, Place, Industry from Edinburgh University Press. As a poet, his most recent book is Madness (Nightboat Books, 2022).
Yuchen Yang
he/him/his

Sociology, Residential Fellow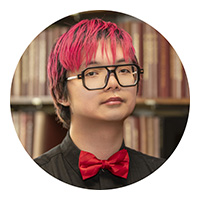 Yuchen Yang is a PhD candidate in sociology at the University of Chicago. His dissertation, Indefinite Accomplishments: Feminist Parents, Gender Socialization, and the Making of Difference, undertakes a pragmatist-minded and ethnomethodologically-informed intersectional analysis of the social production of gender and childhood in family. In particular, he examines how seemingly individual attributes like gender and life stage emerge or dissipate through consumptive, discursive, and semiotic practices in parent-child interactions and interview conversations, and how interlocking systems of differentiation are reworked in everyday meaning-making practices. In so doing, he brings together theoretical insights from generational analysis in childhood studies, Peircean semiotics in linguistic anthropology, and membership categorization analysis in ethnomethodology to advance a more dynamic and less determinist theory of (un)doing gender.
In the past, he has also studied cosplay participants' collaborative embodiment of gender, asexual people's experiences of high school sex talk, and Gramsci's influence on Connell's theorization of "hegemonic masculinity." His work has been published in Sociological Theory, Sexualities, and The Journal of Chinese Sociology, and received awards from the American Sociological Association's Theory Section and Sex and Gender Section.
Postdoctoral Teaching Fellows

Jordan Johansen
she/her/hers
Teaching Fellow in the Humanities with appointments in the Department of Classics, the Center for the Study of Gender and Sexuality, and the College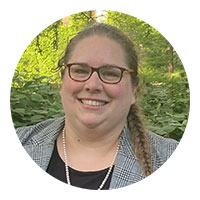 Jordan Johansen is a Teaching Fellow in the Humanities with appointments in the Department of Classics, the Center for the Study of Gender and Sexuality, and the College. She is a scholar and teacher of ancient Mediterranean history, culture, and literature with a focus on Greco-Roman Egypt, gender and sexuality, environmental history, cross-cultural interactions, papyrology, and classical reception in the modern world. At UChicago, she has taught as the instructor of record elementary and intermediate courses in ancient Greek and Latin, courses on Greek and Roman civilization, and a prize lectureship on the life and afterlife of Cleopatra. In 2022-2023, she is teaching in the Gender and Sexuality in World Civilizations core sequence (Fall 2022), Intermediate Greek: Tragedy (Winter 2023), and Monstrous Women in Antiquity (Winter 2023).
Her current book project Flooding Borders: Imagined Spaces between Egypt and Nubia in the Greco-Roman Period draws on a diverse range of evidence from ancient Greek fiction to Egyptian inscriptions to Latin prose to re/de/construct the multiplicity of borders accumulated in the physical and imaginary spaces between Egypt and Nubia in the Greco-Roman period. In addition, her current research projects include epistolary spells in the Greek Magical Papyri, two ancient Greek documentary papyri from the University of Michigan collection, classical reception in 20th century literature written by African American women (Gwendolyn Brooks and Pauline Hopkins), and an ecocritical analysis of the Kandake episode (3.18-24) of The Alexander Romance.
Jordan graduated from the University of Chicago in August 2022 with a PhD in the Program in the Ancient Mediterranean World from the Department of Classics. During her time at UChicago, she was active in institutional service as the co-chair on the provost's Committee on Graduate Education, VP for Finance of Graduate Council, Classics representative to the Humanities Dean's Student Advisory Board, Classics department social chair, and the coordinator for the Ancient Societies Workshop. Prior to her time at UChicago, she studied classical languages at the University of Vermont and the University of Dallas and was a Fulbright student in Cyprus. She is an alum of Southern Methodist University, where she graduated summa cum laude and ΦΒΚ with majors in history (honors), anthropology (honors), and music with a minor in human rights.
Paula Martin
she/they

Social Science Postdoctoral Teaching Fellow in Gender and Sexuality Studies and Comparative Human Development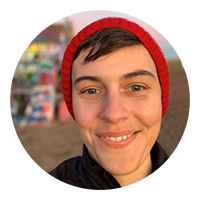 Paula is a qualitative social scientist working in the fields of medical anthropology and sociology, gender studies, youth studies, and feminist science and technology studies. She holds a PhD from the Department of Comparative Human Development and a MA from the Crown Family School of Social Work, Policy, and Practice.
Her dissertation, "Practicing Gender", examined the interlocking logics of time, gender, and evidence that shape the provision of gender affirming care to young people in the United States. Based in clinical ethnographic observation, her work follows providers and young people as they use the tools of medical and scientific practice to craft livable worlds and envision more liberatory ones. The dissertation considers the specific use of early interventions into gender, such as puberty-suppressing medications and gender-affirming hormones, while also examining clinical research efforts attempting to articulate the impact of those interventions.
More at www.paulajoannemartin.com