NEWS
Welcome! As Autumn quarter approaches, plans are being made at the Center. Check out this year's course offerings and more about the undergraduate major and the graduate certificate. This year's event programming is still in development; please check back for updates to the calendar.
Gender and Sexuality Studies is now part of the Core curriculum in the College!
UChicago students now have the opportunity to learn about the fundamental importance of gender and sexuality as analytic categories as part of their general education requirement teaching the introduction to the tools of inquiry used in every discipline. Read more about Gender and Sexuality in World Civilizations here.
Two GSS majors garner Binyon Prize!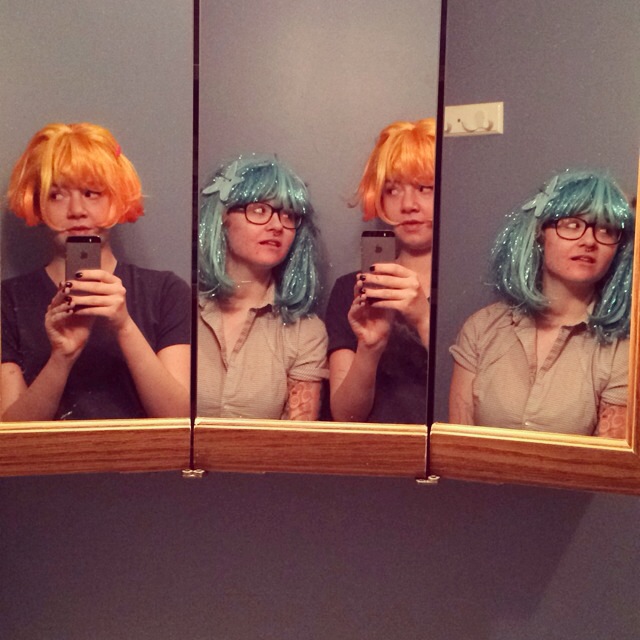 We are excited to announce that two of our graduating fourth-years, Ellen Kladky and Amber Sollenberger Matthews, are joint recipients of the Millard Pierce Binyon Prize for "distinction in humanistic pursuits in the College community." The award is an acknowledement of the work they put into the very successful "#followus" project, which was part of Kristen Schilt and Chase Joynt's yearlong undertaking "Tell Me the Truth," as well as for Amber's establishment of the zine-making workshop "Communist Crafting" and Ellen's coordination of "Queer Art Night." Their work – joint and independent — on of these programs and events demonstrates Ellen's and Amber's strong commitment to the interaction of art and social justice-oriented politics.
GSS Major Awarded Truman!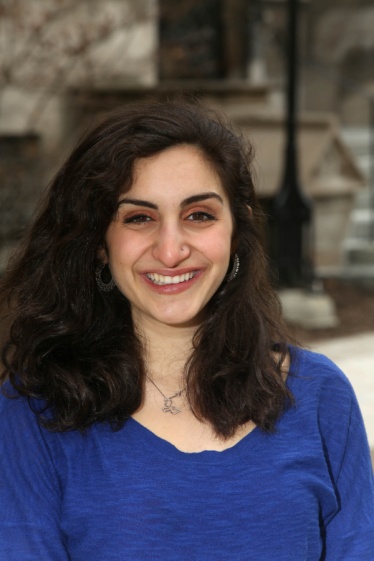 Andrea Haidar, a third-year Gender and Sexuality Studies/Sociology major, was one of four students in the College to be awarded a Harry S Truman Fellowship this year. The fellowship is awarded by the Truman Foundation, which was established in 1975 to o help young people develop their civic leadership skills. Andrea, who is currently the director of the College's chapter of Women and Youth Supporting Each Other (WYSE – see http://wyse.uchicago.edu), plans to pursue graduate studies at UChicago's School of Social Service Administration.
Of her work as a GSS major, Andrea says, "I am interested in gender and sexuality studies for similar reasons that I am interested in mentoring youth. I believe in creating safe spaces, not only for expression but also for critical inquiry, engagement and empowerment. All of my gender and sexuality courses at the University have provided me with the safe space and analytical tools I need to better understand both myself and the society we live in."
For more on Andrea and the other Truman scholars, read the UChicago feature here.
Congratulations!
Several CSGS fellows and graduate student teachers have secured wonderful positions for 2014-15 and beyond. Alisha Jones, 2013-14 CSRPC-CSGS Dissertation Fellow, will be an assistant professor in the Department of Folklore and Ethnomusicology at Indiana University. Claire McKinney, 2012-13 CSGS Dissertation Fellow and teacher, will be the American Cultural Studies Postdoctoral Fellow in Family and Intimate Relations at Washington University-St. Louis. Monica Mercado, 2012-13 CSGS Dissertation Fellow, preceptor, teacher, and Co-coordinator of the Closeted/Out in the Quadrangles: A History of LGBTQ Life at the University of Chicago project, will be Director of the The Albert M. Greenfield Digital Center for the History of Women's Education at Bryn Mawr College. Emily Remus, 2012-13 CSGS Dissertation Fellow and teacher, will be a Visiting Scholar at the American Academy of Arts and Sciences. And finally, Emily Swafford, 2013-14 Residential Fellow and teacher, has already taken up her position as Postdoctoral Research Fellow at the German Historical Institute. Learn more about their work here.
Visit us!
Visit the Center for the Study of Gender and Sexuality and the Center for the Study of Race, Politics, and Culture in our newly renovated space. See our calendar for upcoming events, or just stop by. All are welcome!